Pursuing excellence & affordability!
An investment worth making…
There is really no way around it. Private education at any level can cost a lot of money. At CCS, we are truly mindful of this fact and we work very hard to operate as cost-effectively as possible while upholding standards of excellence that are essential to our mission. Our sincere desire is that every parent who is committed to providing the kind of educational expericence CCS offers will be able to do so at an affordable price. Personal sacrifices may still be necessary, but a Christian education at CCS is an investment worth making.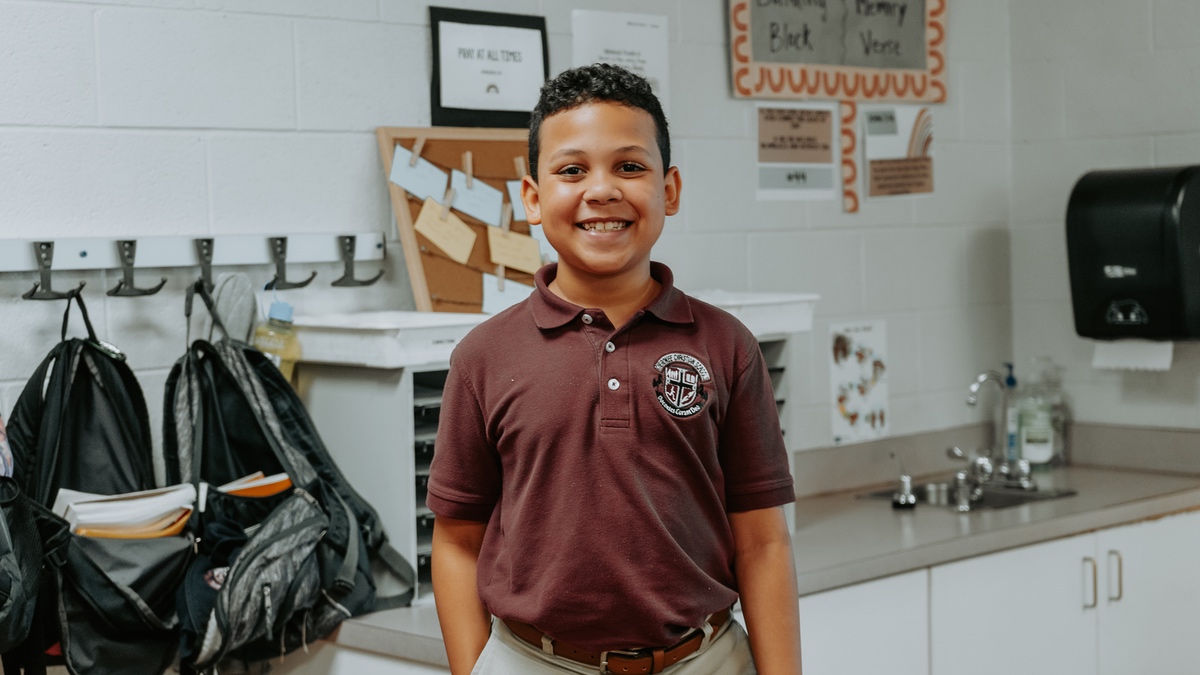 Full Tuition Rates
2022/23 School Year
| Grade Level | Annual Tuition/Fees |
| --- | --- |
| Kindergarten | $11,700 |
| Grades 1-4 | $13,750 |
| Grades 5-8 | $13,900 |
| Grades 9-12 | $14,900 |
| Student Life Fee (Grades 7-12) | $325 |
Important Tuition Details:
Tuition may be paid in full for an additional 2% discount.
Monthly, quarterly, and semester payment plans available without additional finance charges.
Multi-student discounts available.
Tuition includes all textbook fees for K-12.
Required before applying for scholarship
1-2 students AND non-business owner
3+ students AND/OR business owner
One Student Tuition
Based on Adjusted Gross Income (AGI)
Adjusted Gross Income

(Non Business Owner)

Tuition - All Grades*

2022/23 School Year

Under $40,000
$5,000 – $5,600
$40,000 – $49,999
$5,700 – $6,100
$50,000 – $59,999
$6,200 – $6,600
$60,000 – $69,999
$6,700 – $7,000
$70,000 – $79,999
$7,300 – $8,200
$80,000 – $89,999
$8,300 – $8,900
$90,000 – $109,999
$9,000 – $10,900
$110,000 – $120,000
$11,000 – $12,000
*After applying appropriate scholarship
Scholarships/tuition table subject to change annually
Two Student Tuition
Based on Adjusted Gross Income (AGI)
Adjusted Gross Income

(Non Business Owner)

Tuition - All Grades*

2022/23 School Year

Under $40,000
$9,000 – $9,800
$40,000 – $49,999
$9,800 – $10,700
$50,000 – $59,999
$10,700 – $11,500
$60,000 – $69,999
$11,600 – $12,200
$70,000 – $79,999
$12,300 – $12,700
$80,000 – $99,999
$12,800 – $13,200
$100,000 – $119,999
$13,300 – $14,500
$120,000 – $150,000
$16,500
$151,000 – $170,000
$17,500
$171,000 – $180,000
$18,500
$181,000 – $200,000
$19,500
*After applying appropriate scholarship
Scholarships/tuition table subject to change annually