The CCS Administration Blog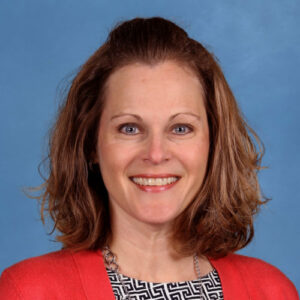 ALICIA GOFF
Director of Admissions & School Culture
A GREAT START
The 2022-2023 school year is off to an exciting start across the CCS campus. Teachers and students are settling into daily routines, and new relationships are being cultivated in classrooms, around lunch tables, and on the playground. Mr. Charles, our new security officer, is getting acquainted with everyone as he makes his rounds through the buildings, and carpool seems to be running a little bit better every day.
Our chaplain, Brian Irby, kicked off our first chapel of the year last week with some worshipful music and a very helpful, introductory message on The Purpose of Chapel. He will be teaching through the Gospel of John this year, so we are looking forward to learning about the life and ministry of Christ as recorded by this beloved disciple.
The Secondary School students enjoyed their first House Day last Friday. Coach Rogers did a fantastic job planning a fun afternoon for everyone. The students voted on their house names and selected house leaders. House members competed in a very humorous (and messy) food relay, a creative cardboard ship relay, and a rather intense game of balloon tag. It was encouraging to see such a tremendous amount of energy and enthusiasm among the students. After the points were tallied, the Purple Orangutans took the lead with 55 points, followed closely by the Yellow Monkeys and Blue Dinos. The next House Day is on the calendar for Friday, September 16th.
PARENT ENGAGEMENT
One of my goals for this school year is to provide new avenues for cultivating stronger covenant relationships and engagement with our school parents. My hope is that parents will participate in the school community in ways that are meaningful, fruitful, and productive. Plans are underway to host a New Parent Coffee Fellowship, a Men's Prayer Breakfast, and a book study for moms. We are also working toward a parent engagement meeting to foster more robust fellowship and collaboration as partners in Christian education. Stay tuned for more details in the coming weeks.
STUDENT LIFE
I will also be devoting a lot of time and attention to student and campus life. We want to create intentional programs that promote a full and rich student experience at all grade levels. We are currently adding events to the school calendar that will provide memorable opportunities for fellowship and enhance overall student development.
As the Director of Admissions and School Culture, I'm incredibly grateful to see a renewed sense of excitement and purpose around campus. While the work is hard and the days can be long, I am committed to making sure our faculty and staff consistently embody the attitudes, mission, and practices of Christ so that our school can be a soul-refreshing experience for all our students. I pray that we would be ever mindful of the amazing privilege we have to be a part of God's redeeming work on this campus.
---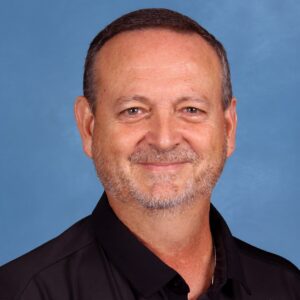 DALE CROWELL
Director of Operations & Dean of Students
In my new role as Dean of Students, my goal this year is to help ensure that the application of discipline is timely and consistent. Sadly, the word "discipline" often carries a negative connotation. Scripture, however, casts discipline against the backdrop of the love of God:
In your struggle against sin you have not yet resisted to the point of shedding your blood. And have you forgotten the exhortation that addresses you as sons?
"My son, do not regard lightly the discipline of the Lord,nor be weary when reproved by him.For the Lord disciplines the one he loves,and chastises every son whom he receives."
It is for discipline that you have to endure. God is treating you as sons. For what son is there whom his father does not discipline? If you are left without discipline, in which all have participated, then you are illegitimate children and not sons. Besides this, we have had earthly fathers who disciplined us and we respected them. Shall we not much more be subject to the Father of spirits and live? For they disciplined us for a short time as it seemed best to them, but he disciplines us for our good, that we may share his holiness. For the moment all discipline seems painful rather than pleasant, but later it yields the peaceful fruit of righteousness to those who have been trained by it (Hebrews 12:4-11).
The purpose of individual discipline at CCS is two-fold: 1) to help a student see his/her sin and the need of a Savior; and 2) to develop godly character as the student matures. More broadly, our aim at CCS is to preserve a school community that is a blessing to families and is uplifting for all students, faculty, and staff. To achieve these objectives, certain standards of conduct must be fostered and maintained throughout our campus, but the classroom is the key.
Effective and consistent classroom management is one of the most challenging responsibilities for any teacher. And yet, establishing and maintaining an orderly learning environment in which students are attentive, focused, productive, and on task is a critical priority at our school.  To that end, our teachers have presented their classroom rules in a very clear and straightforward manner. They have also clearly stated what will happen if those rules are broken. This simple approach removes all mystery, confusion, and ignorance about what we are expecting from our students this year.
If the basic classroom rules are consistently followed, the result will be an orderly learning environment in which students can learn, grow, and flourish. The four simple rules are:
Listen and follow directions.
Raise your hand before speaking or leaving your seat (moderated according to learning activity).
Keep your hands and feet to yourself.
Respect your classmates and your teacher.
The plan also requires the application of clear and consistent consequences when rules are broken. Most occasions only require a simple warning from the teacher; however, repeated infractions illicit more severe consequences – temporary removal from class, a meeting with me, silent lunch (Primary School), Saturday Detention (Secondary School), etc. Of course, all of this assumes timely communication with parents.
Ultimately, all we do in the area of discipline is motivated by genuine love for all of our students. My commitment to them, to the parents, and to our faculty and staff is that I will seek to implement faithful and loving discipline for the growth, benefit and blessing of all (Proverbs 10:17).
I look forward to this new opportunity and the chance to make our learning environment the best that it can be.
---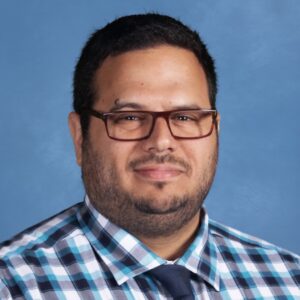 DILAWAR KHAN
Director of Academics & Instruction
Greetings Secondary School Families!
I hope you've had a chance to catch up on our leadership team announcement. We're very excited to serve our school families by providing specific support and oversight to you in a more focused way. Team collaboration produces some excellent results. I'm reaching out today to discuss one of those areas we are refining and to share some our rationale through this process.
WE HAVE AN ACTIVE STUDENT POPULATION!
Fun fact about Cherokee Christian Schools: approximately 77% of Secondary Students are involved in organized athletics throughout the school year. It's a somewhat unique starting point for a Director of Academics, but current research and historical data both indicate that students learn more if that structure includes physical activity. From the ancient Greek gymnasia to modern activity stations for projects, movement offers one of the best pathways to balanced learning. One of my professors put it succinctly, "The mind cannot absorb what the seat cannot endure." Any reasonable conversation about where we are heading as a school should start with an accurate sense of where we are. Simply put, the population at Cherokee Christian Schools is active.
ELECTIVE PROGRAM OVERHAUL
In the spirit of capturing existing interest and providing clear direction, CCS will begin to head down a path of structured activity. This is intended to bring a harmony to the physical, mental, and spiritual make-up of our students. As an exciting first step, we are beginning with an overhaul of our elective programs in Grades 7-10. Beginning in this coming school year, students will be taking two days a week of targeted physical education and two days a week of project-based electives. For 9th graders, this fulfills a state requirement: Health and PE. For our 10th grade students, we are offering Team Sports alongside formal Logic.
While interest-based electives have dominated program questions for years, they are often a source of tremendous frustration to students and parents. "Not enough people interested in this" or "too many people already registered for that" can leave a bad taste in the mouth at the start of school. More importantly, however, we believe that targeted exposure is the best way to round out a student's education. The lessons available through a team sports emphasis are innumerable. Students who don't believe themselves athletic may find missing inspiration or simply discover a pastime that moves them off the couch. Logic may sound like an intimidating title, but it's really the art of thinking clearly. Isn't that something that we could all use more of these days?
This program will follow these grades up, moving into 11th next year and 12th the following. It will also mark the completion of our targeted language transition. This was an initiative we started a couple of years ago to make sure that students had 5 Core Academic classes each year rather than letting them pile up into the Junior Year. The end result is a program that is more manageable for students and removes the ambiguity of the elective process.
CHANGES TO PATHWAY PROGRAMS
Alongside this process, we will also begin collapsing our Pathway offerings. While STEM and Masterwork have served us well in some regards, they almost always represent less than 10% of a class population combined. We will be phasing out these programs over the next two years, allowing this year's Junior and Senior classes to complete their intended courses of study. To be clear, removing these programs does not diminish the quality of our advanced core classes in any of these subject areas. We will still be offering Calculus, Physics, and Advanced Composition. It simply refocuses the course of study to allow the family to choose the best academic options to meet their needs during the 11th and 12th grade years.
ONGOING PROGRAM REFINEMENT
Our leadership team believes in continuing to refine our program offerings to best serve our families. While it may seem simple, even the decision to include joggers and dry-fit polos in the uniform offering was made in intentional support of the student body's active culture. Philosophically, we believe that students this age are still developing. Secondary school is our last opportunity to be intentional in producing well-rounded men and women of character and conviction. Graduates have tremendous freedom to direct themselves in the next stage of life. Our job is to give them the knowledge, tools, and skills they need to steward that freedom wisely.
You can expect more information on program developments in the future. For now, we hope that these academic and cultural refinements will serve you well. We're looking forward to a great year!
---